Indian Festival Season
We typically see gold sales in India peak in October and November due to the metal's popularity as a gift in the marriage and Indian festival season.  This period sees the festivals of Navrati, Dussehra and Diwali.  Generally the price of gold pushes higher during these months and then falls back after mid-December when it's deemed bad luck for Indian's to marry.
However, the continuing surge in the gold price has left gold jewellery beyond the means of the average man in India.  This has seen jewellery demand down 25-30% on average across the country with the South particularly badly hit with a 30-40% decline.
We'd expect with these figures from the number 1 global consumer of gold jewellery that the price of the precious metal would have fallen over recent weeks.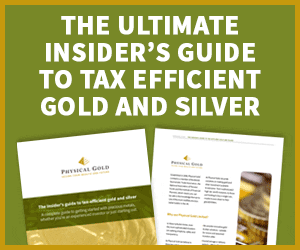 Although gold utilization within cities has fallen back, trade officials are up beat on rural demand because a helpful monsoon season has produced jumbo crops, improved cost realisation and rises in land value will boost consumption of physical gold. In general, about 60% of physical gold purchases are from smaller towns and villages.
---
Read our 10 secrets to selling your gold coins at the highest price here
---
With the Indian middle classes expanding, demand for non jewellery gold in the shape of investment coins and bars has in fact risen.
I think the general resilience of the gold price demonstrates the depth of gold demand that has now developed, and it shows that the price is less reliant on the Indian festival season.
My advice is to look at the medium term picture for gold which is very supportive of further significant gains due to the economic and political environment. This should mould your decision on investment rather than the short term picture. Clearly if you can buy on a dip day that always helps.
Happy festival season!