The market for precious metals has underperformed throughout 2017. Big things were expected from gold and silver this year and despite performing strongly early on, they didn't reach the heights that were expected. Both gold and silver have picked up recently but overall it has been a relatively disappointing year for precious metals.
Metals expected to perform well in 2018
Palladium
Despite a relatively underwhelming year from most precious metals, one metal that has performed particularly well is Palladium. This year prices for Palladium overtook platinum for the first time since 2001.  Of course, there are no guarantees that Palladium will continue to perform well next year, however there are a lot of good indications. For one, production of Palladium is said to be in decline, particularly in Russia who currently produce around 41% of the world's supply. As it stands Palladium is roughly 15 times rarer than its sister metal platinum, and around 30 times rarer than Gold. Other than Russia other large producers of palladium include South Africa and Zimbabwe.
---
Ever wondered how vulnerable your finances are to a market downturn? Find out with our quick test
---
There has also been an increase in the demand for Palladium from the car industry. This is due to consumers switching from diesel back to petrol cars amid government emissions warnings. Palladium is primarily used in catalytic converters for petrol cars helping to turn toxic gases and fumes into less harmful pollutants. The increase in demand for palladium is likely to continue into 2018 and whilst the emergence of electric cars could be a potential threat to the Palladium industry, we are still a long way off seeing electric cars becoming a proper rival to petrol.
Silver
Silver has had an indifferent year throughout much of 2017, however a lot of experts are predicting big things for the precious silver metal market in 2018. Currently the price of silver is relatively low despite a massive increase in demand across many industries, particularly solar energy. Production of silver is also on the decline and many people are predicting a big rise in its value if demand continues to outweigh production.
Gold
Gold was expected to perform extremely well this year but so far this hasn't really been the case. Despite prices rising early in the year, gold prices have stayed fairly stable. With Interest rates in the /US expected to rise, gold is likely to take a hit early on in 2018 but many experts predict the metal will come back strongly towards the latter half of 2018 with prices expected to rise considerably.
Geo-political tensions and their effect on the market for precious metals
In times of political uncertainty, prices for precious metals – particularly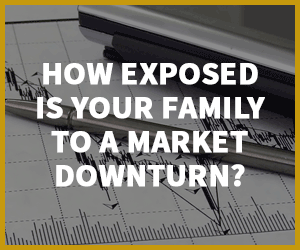 gold and silver, often tend to rise. This is because people are keen to store their wealth in tangible assets in the event that there should be a drop in the market. When prices for both gold and silver rose in 2017 it was generally due to geopolitical tensions such as Trump's Inauguration and elections in Europe.
Looking ahead to 2018 there are several potential issues that could continue to cause economic instability. Brexit negotiations are still on-going which could potentially cause political conflict in Europe, although most of the cards are already on the table at this stage. Trump's administration however, could still prove to be very volatile. US relations with Iran and North Korea are also very much in the balance and should things escalate then the economy may be affected. With so many global conflicts of interest still in the balance, our experts at Physical Gold are predicting a strong year for precious metals in 2018 as people look to store their wealth outside of the traditional system.
Purchase gold and silver with Physical Gold
For more up-to-date information and news on the precious metal industry, please visit our blog. If you wish to speak to us about how to invest in gold and silver, please call us on 020 7060 9992.
Image sources: Wikipedia