Focus on Olympics
Despite a well earnt and very successful Olympics the streets of London seem to be void of life. I know people have less money to spend than they normally do but August generally speaking is the holiday season and people have bolted.
Things are not what they seem though and whilst quiet the political and economic storm is bubbling only inches from the surface.
Francisco Blanch, Head of Global & Multi-Asset Strategy Research at Merrill Lynch believes that ultimately the fed will be forced to do quantitative easing. If it happens in September, as our economists expect, we will get a rally in gold. If it happens after the election (in November), we will get the rally a little bit later; probably we will touch $2,000 an ounce sometime next year.
---
How exposed is are your finances to a market downturn? Take our FREE test here to find out
---
HSBC recommends holding onto gold as an asset that will gain in value as investors fear the future of the euro and dollar, with governments and central banks expected to intervene to shore up their currencies strength. An HSBC report said. We expect prices to rally to above $1,900/oz by the end of the year. Patience is the most important commodity.
The Bank of England has announced 0% growth for 2012 and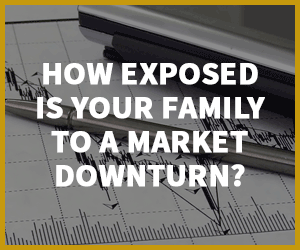 with inflationary pressures looming, investors are seeking refuge in the safe-haven asset. During the short term though, prices may edge upwards on account of gold demand during India's festival season. Demand typically picks up during this season as gold is a popular gift at festivals and weddings in India.
".. there could be buying later this month," said Ashok Jain, proprietor of Chenaji Narsinghji, a wholesaler in Mumbai, adding that some consumers have been selling scrap to fund new jewellery purchases.
With the general consensus bullish on gold and with demand over the short-term expected to pick up, those few clients that aren't on holiday are able to take advantage of cheap gold and benefit from price increases over the next few weeks.