Recent days have seen the gold price rise to 2-month highs as markets desperately seek a safe haven from mounting geopolitical tensions.
Be Prepared
Only a couple of weeks ago, the summer holidays were in full swing and the gold market settling into a slumber, ready to awaken for Autumn. However, in a matter of days, the market has sparked back into life. Initially moving up on the back of downgraded UK growth forecasts, then propelled further as gesturing from the Korean peninsula and President Trump reached new highs (or lows, depending on your view!).  This is a classic example of how it's never easy to anticipate such market events. Even in the depths of a summer slumber, the world can change overnight. This supports our notion that you should look to add gold to your portfolio ASAP as part of an overall balanced strategy, and then you're prepared for any outcome. Reacting to a huge event by adding gold afterwards is usually too late.
---
Concerned how political unrest could impact your investments? Take our FREE test to find out
---
North Korea Sanctions
In a response to North Korea's nuclear weapons program, the UN Security Council passed a new series of sanctions on Pyongyang last weekend. This followed the latest intercontinental missile tests from Kim Jong Un. The idea behind the new tougher sanctions is to cut off up to a third of the country's export business, strangulating the funding for the nuclear project. However, the nature of North Korea's leader has meant previous sanctions have failed to bring North Korea to the negotiating table, and if anything has made them more determined to push ahead with the program. China and Russia, two major trade partners with North Korea have supported the new sanctions.
A War of Words
With President Trump now firmly in his new seat, his muscle-flexing is surpassing anyone's expectations.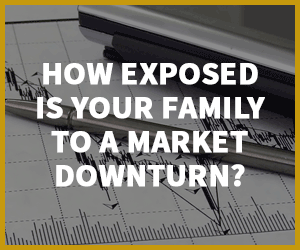 Trump's bullish promise of releasing 'fire and fury like the world has never seen' if North Korea continue to threaten the US only provided encouragement for Kim Jong-un to retaliate. Recent US intelligence confirmed the regime had been successful in creating nuclear warheads small enough to fit into ballistic missiles. After denouncing Trump's comments, North Korea revealed plans to fire missiles towards the US Pacific territory of Guam, where they have 6,000 service personnel at a base in the north as soon as the middle of August.
This threat has put the world on red alert. The US responded by warning this would spell the end of the current regime in North Korea, with US Defence Secretary Jim Mattis suggesting North Korea would be 'grossly overmatched' in any conflict.
Expectations
While most of us don't want to contemplate financial affairs during the holiday season, it seems that macro events may well force our hand. Infact, we've seen more first time buyers this year than ever before as the realisation of a brave new world hits home.
As well as the political tensions in Korea, economic instability over the medium term seems likely to further support gold and undermine stocks. Coverage of Brexit has managed to push some of the real concerns under the radar. The Pound weakened last week when the UK's Monetary Policy Committee announced lower growth forecasts and poor a wage outlook. Concerns increase about a growing debt bubble in the UK with car leasing debt at all-time highs and credit card debt coming under pressure from maturing zero-interest offers. With interest rates on the rise in the US, that may put pressure on others to follow. With rates at historical lows, it doesn't take too much of a rise to increasing mortgage payments by a high percentage. This all combines with continental hardship which hasn't recovered much from the financial crisis of the past decade, and recently we've seen both French and German banks requiring Government support.
All this uncertainty and instability could push the gold price higher, especially if the Pound comes under further pressure.
With UK coins being completely tax-free, buying Sovereigns and Britannias can act as a hedge against political and economic unrest. Adding gold bullion to your SIPP can provide balance and peace of mind to your long-term savings plans.