It is not surprising that many people find scrap gold inside their homes. Sometimes you may inherit the belongings of an old relative, or you may have some old jewellery, which is broken or damaged. All of this constitutes scrap gold. But what is the best way to evaluate this fortune in your possession? More importantly, how will you sell it? Read on to find out.
A gold price calculator from Physical Gold
What you need is a gold price calculator. As one of the country's most reputed precious metal dealers, Physical Gold offers you a fair value for your scrap gold. We are able to tell you the price we are willing to pay for your gold in advance. Before you use a calculator, it is important to find out the total weight of the items you wish to sell. All you need is a digital weighing scale, and you can get a fairly accurate idea of the amount of gold you're selling. An online gold price calculator is extremely easy to use.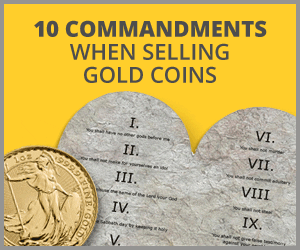 All you need to do is enter the weight of your gold in grams. You also need to know the fineness of the gold. Many people would already be aware of this, however, if you aren't, you can simply enter the number of carats you believe it to be. That's all you really need to do. You can then click on the button, and we will show you the price we are willing to pay. We will even explain how we arrived at that price.
How can I sell my scrap gold?
The best and easiest way is to call Physical Gold on (020) 7060 9992. A member of our team will then guide you on what to do with your gold. If you have already evaluated the gold you possess through the online calculator, we will pay you the price indicated, after checking the weight and purity. Within five working days, the money can be in your account.
If you wish to post your gold to us, you must first book in the sale and then use the Royal Mail Special Delivery to send it to us. It is also recommended that you insure your parcel. If you need more information about how to sell your scrap gold, you can get in touch with us online by visiting our website.
Image credit: PxHere