Gold Market price performance
Despite post-Brexit uncertainty and pessimism, overall 2016 was a good year for the price of Gold, showing strong gains up until September (up 25%) but then falling in Q4, averaging out with a price increase of 8% for the year. For UK holders of gold, the Brexit-induced weak Pound boosted this performance to an incredible 30% gain.
Investors took advantage of the lower prices in Q4, leading to a surge in the bar and coin market bringing the annual total sales to 1,029.2 tons (-2% yoy). This was the best quarter for gold bars and gold coins since Q2 2013; a welcome relief for many, as the early lack of demand had some investors concerned.   Europe is the second-largest bar and coin market in the world, but China performed strongest in this sector with an annual increase of 25% (it's highest since 2013).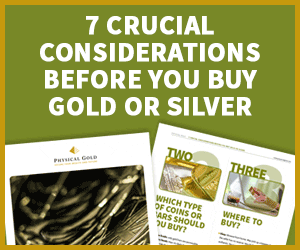 Gold demand
The demand for gold-backed ETF's was the second-highest on record (and highest since 2009), driving these price gains and contributing to the increase in global demand for gold by 2%.
India's gold market suffered in 2016, and consequently, the year saw a seven-year low for jewellery demand.  With weaknesses also in China, these contributed towards a global 15% decline.   Strikes, regulations, de-monetisation and higher prices meant that Indian demand alone was 148.3 tons lighter than 2015 – the biggest yearly decline recorded by The World Gold Council.
Due partly to the pressure on FX reserves, Central Bank purchases around the world slowed to 384 tons (down by 33%).  With Russia, China and Kazakhstan accounting for 80% of the purchasing.
Despite first-half losses in the Technology sector, there is good news with more new uses of gold being discovered; including sensors made from gold nanoparticles and gold bonding wire in the increasing use of fingerprint and iris sensors.  A 4% increase in technology Gold usage in Q4 minimised losses in this sector to 3% for the year.

Prospects for 2017
It's too early to suggest what this means for 2017 but the 2016 increases are mainly due to unsettled conditions around the world, which are undeniably set to continue into 2017.  So if you haven't done so already, it may be worth considering a financial review of your assets. With low interest rates and a busy electoral calendar in Europe, the outcomes of Brexit still undetermined and a Trump administration causing problems both domestically and internationally, it seems 2017 is certainly going to be another year of uncertainty!