Timeless and elegant, a beautiful gold Christening gift is always an excellent choice. But it's not always easy to decide what to choose; a stunning pendant the child can wear as they grow up? A handy little money box perhaps. After all, gold is synonymous with wealth, plans for the future and the importance of saving. It has long been traditional in many cultures that the gift of a bullion bar or coin symbolises hope for the future and can, of course, be invested. Why choose a Christening gift that everyone else will have thought of? Cash says clothes and toys; gold says university and first car
Gold money boxes
When a new baby comes along, there's usually a well-meaning queue of grandparents, godparents and friends who would like to give money. So why not choose a beautiful gold money box to keep it all safe in one place. Available in a massive variety of shapes and designs a stunning gold money box makes the perfect addition to any nursery. You could even give it alongside a beautiful gold coin collection too.
Gold photo albums
The perfect elegant Christening present idea, a gold photo frame is ideal for displaying a special photo from the big day. No matter what size or design you choose, a gold photo frame is something that can be cherished and enjoyed for years to come.
---
Gold coins and bars can be a great gift and investment. Download our FREE gold investment cheatsheet here
---
Gold bangles
A classic Christening gift that spans centuries, gold baby bangles can be as ornate as you like, or simply plain. They can also be inscribed with a personal message and most bangles come with an expandable clasp, so they can carry on wearing the bangle even as they grow.
Gold pendants
Gold Christening pendants usually take the form of the crucifix and signify the important religious aspect of a child's Christening day. You can choose any purity from 9 carat right up to 24 carat gold, and again you can have the child's name or a personalised inscription added on the back.
Gold trinket boxes
With the birth of a new baby comes the start (or extension!) of a family, with years of happy memories to come. A beautiful little trinket or gift box makes the ideal keepsake as throughout the child's life new mementos can be added and cherished. A gold trinket box is also ideal for parents to store precious memories as their child grows, such as a first lock of hair and tiny pieces of baby jewellery.
Gold cutlery
Gold cutlery sets have been a popular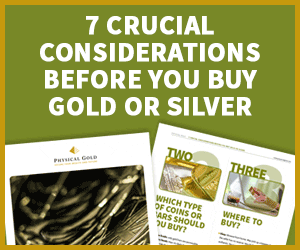 choice of Christening present throughout the centuries. Not only are they wonderfully practical, they're perfect for a wall or cabinet display to commemorate the special day for years to come. Signifying luxury and wealth, you'll find all sorts of gold cutlery including knives, forks, spoons, teaspoon rests and much more. Parents, grandparents and godparents can also choose to add to the collection too.
Gold commemorative plate
Give a gift that will last a lifetime with a gold commemorative plate. Complete with a display stand, you can choose a personalised inscription like a poem, wish for the future or simply the child's name and Christening date.
Contact Physical Gold to invest in gold today
Looking to invest in the perfect gold Christening gift but not sure where to start? Physical Gold is here to help. Call us on 020 7060 9992 or drop us an email to ask a question, find out more about our investment opportunities or simply get some further advice.
Image Credits: Myriams-Fotos and Weinstock