Pot of Gold Discovery
An incredible collection of valuable gold sovereign coins has been discovered hidden in an old piano.
The piano, originally sold in Essex in 1906, was sent for retuning and repairing by the current owners, when the life-changing hoard of coins was discovered hidden inside it.
Found just before Christmas, experts believe the coin collection was probably carefully hidden there as far back as 1915, and the value is said to be life-changing. It includes an undisclosed number of full and half sovereigns, dated 1847 to 1915.
---
Thinking of investing in gold? Download the FREE Insiders guide now
---
Peter Reavill, the Finds Liaison Officer at Shropshire Museums said it had "The potential of yielding a life-changing sum of money. It's not the sort of money you would tuck away and forget," he said. "It is a lifetime of savings and it's beyond most people."
Due to conclude later this month, the inquest has heard how the piano, made by Broadwood & Sons of London, was initially sold to a Messrs Beavan and Mothersole of Saffron Walden, Essex, in 1906.
Ownership of the piano between 1906-1983 is a mystery, with the coroner seeking information about its location during that period.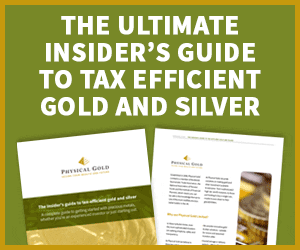 Declared as treasure
It will be decided on April 20th whether the 'pot of gold' can be declared as treasure. The conclusion has been delayed to allow more time for anyone from the Essex area, with information about ownership of the piano, to come forward.
If the coroner believes they have been hidden with the intent of future recovery, the objects will qualify as treasure and be the property of the Crown. However, the Crown's claim will be void, if the original owner or their heirs can establish their title to the find.
Daniel Fisher of www.physicalgold.com, said, Its not the first time I've heard of obscure places to store gold. Full sovereigns are worth anything between 250 – 300 each, so a significant find like this means someone out there is due to receive quite a substantial pot of gold.