Chinese New Year
The Chinese New Year starts on 5th February 2019 and lasts until 24th January 2020 – the next animal to be represented is the pig. This is good news for investors as the pig is seen as a symbol of luck and financial success, it's viewed as a good year to make money and invest! With this sentiment and the size of the Chinese investment market this is a positive indicator for gold prices in 2019.
The year of the pig 2019
The pig is the twelfth and final of the Chinese zodiac animals. The pig is last because it is said that pig arrived last to the part of the emperor! The pig belongs to the earthly branch and is "yin" in terms of "yin and yang".
In Chinese culture pigs are highly esteemed and viewed as a symbol of wealth, pigs are seen as a sign of good fortune, especially their large ears and chubby faces. People born in the year of the pig are said to be gentle, loyal and generous in personality.
Previous years of the pig occurring in the last 50 years were 1971, 1983, 1995 and 2007. Why not buy a year of the pig coin as unique gift for someone born in this zodiac sign? It makes for a unique gift.
Year of the pig – coin issues
These commemorative coins are typically offered in both gold and silver and always have a collectability premium when compared to the current gold/silver spot price. So, if getting the most metal for your money is a key priority, investing in gold bars or silver bars would work best.
---
Interested in starting a gold coin collection? Download our FREE '7 Crucial Considerations Before You Buy' cheatsheet here first
---
Royal Mint
The UK Royal Mint has produced a range of coins in both gold and silver, click here for info. The coins were designed by Harry Brockway and feature a sow feeding piglets with a night-time country sky setting. The following coins are available:
Gold coins – are available in one-tenth of an ounce, one ounce and five ounces sizes
Silver coins – are available in one ounce, five ounces and 1KG sizes
Detailed information about the Royal Mail mintages is available here.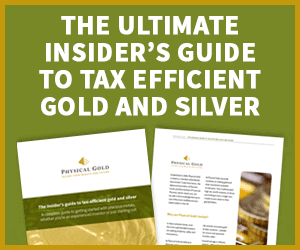 Other Countries with the year of the pig mintages in 2019
There are many countries, which will have the Chinese Year of the PIG issues. Just a few examples of a special year of the pig coins are:
Call Physical Gold – experts in Chinese Zodiac coins
It's good to know if you need helpful advice on all aspects of gold investment that you can always turn to Physical Gold. We always recommend you call us on 020 7060 9992 or contact us by email before making an investment in gold coins. We believe in general that Chinese Zodiac coins are a worthwhile investment as part of a collectable gold coins portfolio. Speak to our experts now and we can guide you through the process.