Plans to raid bank and ISA accounts could see a return to savers keeping money under their beds.
Proposals by the chancellor to grant HMRC new powers to take money directly from bank accounts to cover unpaid tax could soon become law.
Bank deposits and ISA accounts unsafe
The plans would enable HMRC to simply take cash from a UK tax payers bank account, joint account or even their Super ISA! Official documents reveal that HMRC expect to seize money from around 17,000 people a year, overcoming the need for HMRC to go to court.
The chancellor is attracted to the proposals as they estimate the scheme could recoup 375million between 2015 and 2019.
---
Want to protect yourself with gold bullion? Download our FREE 7 step cheat sheet to successful gold investing here
---
Are normal tax payers safe?
The premise of the new law is to target those who deliberately avoid paying tax despite having funds available. HMRC argue that law abiding tax payers suffer at the hands of this minority as it takes huge amounts of money to take these few to court, removing funds from the chancellors pot.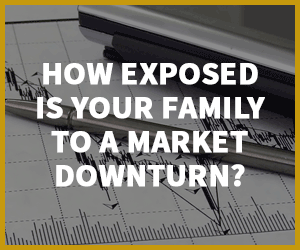 HMRC claims it will ensure targets still have at least 5,000 of funds left over after any raid.
However, while intentions may be to target only non-tax payers, HMRC have a reputation for making mistakes. So even if we pay our taxes our cash still isnt safe. David Gauke, the Exchequer Secretary to the Treasury said We must ensure that there are strong safeguards in place so that this is only targeted at the truly non-compliant.
Anyone who has dealt with HMRC over any query or mistake will know that it would take a lot of time and effort to recoup the funds nabbed from your account. In the meantime, you may suffer from direct debits and cheques bouncing while you await the correction.
How can we protect our money from being taken?
Disappointingly, the people targeted by the scheme can very easily side step the new powers once it becomes law simply by moving their cash overseas. In fact direct recovery of debts would encourage tax dodgers to move their money, eroding confidence in the scheme.
Inevitably, many law-abiding tax payers will fear for their cash and also remove their funds from UK banks and simply keep it at home. This would have several detrimental effects. The savers would miss out on receiving interest on their money, expose themselves to theft and in some cases even forget where they've hidden it. It could also lead to growing pressure on the already wilting banking system. Deposits help keep banks and building societies liquid and operating within capital adequacy ratios. A mass withdrawal of funds could lead to a collapse in some of the banks, and ironically require bailout cash from the Government.
Can gold play a role?
Either way, the new law should be good for gold. Diversifying a proportion of savings into solid gold could provide the ideal solution. It ringfences your wealth from HMRCs powerful hands but over time also protects your savings from inflation, unlike cash under the mattress. The capital growth of gold provides the return for the saver. The gold can be stored securely in a specialist facility to keep your coins and bars safe from the gold thieves.
In fact, the HMRC plan should provide a couple of strong catalysts for the value of gold to rise.
The increasing lack of trust in the banking system, combined with the threat of having your account raided, should fuel demand for gold consequently pushing up prices.
If many savers do remove their cash from banks, the likely pressure on these institutions to survive and subsequent Government help, would further propel the gold price upwards appealing as a safe haven.
If the new law is passed, and you're concerned, its best to act quickly to diversify. Otherwise you may find you're paying double for the same gold once everyone else has bought.