Welcome to the summer edition of Gold Investor, where leading commentators and market participants discuss new developments for gold and its evolving global role.
Aram Shishmanian
CEO, World Gold Council
A new era for gold
Dr YV Reddy spent 11 years as Deputy Governor and Governor of the Reserve Bank of India. Against a backdrop of rapid change in India and geopolitical turmoil worldwide, Dr Reddy explains how gold can contribute to economic growth both in the subcontinent and across the world. Read more.
Building an ecosphere for gold
E-commerce is a global phenomenon, with consumers increasingly purchasing goods and services online and on mobile. ICBC, the largest bank in the world by assets, has created a suite of apps allowing customers to buy gold, trade it and invest in it online. SUN Yang of ICBC explains why. Read more.
Banking on gold
Roy Sebag is Chief Executive Officer of Goldmoney, the largest gold-based savings and payments network in the world. A successful trader since his teenage years, Sebag explains why he believes that gold is the premier commodity money. Read more.
Gold and the blockchain
Gold and BitCoin have been set against one another as competitors, amidst suggestions that technological advances will make gold less relevant as a global asset. Charlie Morris, Chief Investment Officer at Newscape Group, explains the fault lines in this argument. Read more.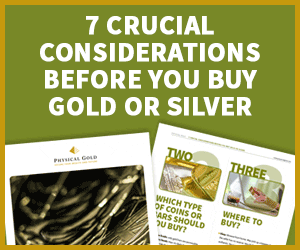 DANIEL FISHER
Daniel Fisher formed physical Gold in 2008, after working in the financial industry for 20 years. He spent much of that time working within the new issue fixed income business at a top tier US bank. In this role, he traded a large book of fixed income securities, raised capital for some of the largest government, financial, and corporate institutions in the world and advised the leading global institutional investors. Daniel is CeFA registered and is a member of the Institute of Financial Planning.