Precious metals have historically been a safe haven for investors to turn to when battling economic woes at times of uncertainty. Like gold, its lesser cousin silver is also a great choice for investment. Due to its lesser value, when compared with gold, an investor can purchase a whole lot more silver when making an investment. Silver bars are a great addition to any investor's portfolio. The price of silver has historically tracked gold, mirroring its ups and downs. A look at the price chart below shows us that over the last 10 years, this trend has continued. Having said that, it is important for any investor to know all about silver bars before putting their hard earned money down as an investment.
---
Thinking of buying Silver Bars? Read our ultimate Insider's Guide to silver investment first. Download FREE
---
Understanding investments in silver bars
The most commonly available silver bars available in the market are bullion bars. The primary value of these bars lies in the amount of silver it contains. These bars are available in a variety of shapes and sizes. Of course, the choice of shapes is largely a personal preference, often based on the convenience of storage. Bullion bars are usually priced around the current spot price of silver and their value varies according to the weight. Commonly available quantities are 1, 5 and 10 troy ounces, going up to a hundred ounces. However heavier bars, weighing 1 kg are also available.
Here's the deal…
As an investor, it is important to note that fabrication costs incurred by mints are higher when producing smaller bars. Due to this, smaller bars are usually available at a slight premium. Therefore, investing in silver bars, buyers find that they get a better deal on larger bars. However, there is a liquidity factor that needs to be considered. An investor may not be keen on selling a large amount of silver in one go when trying to free up investments. So, the premium paid for smaller bars may well be worth it for convenience.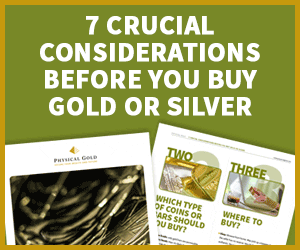 Art bars are yet another investable category available in silver bars. These are bars that feature certain types of artworks or inscriptions. Since these are collectables they are often worth more than the spot price of silver. However, it is important to understand that the premium one pays for these bars is based on collector demand, and may not be recoverable later if their interest wanes. When buying silver bars as an investment, it is better to stick to the absolute weight of the bar, which ensures its resale value.
What else should I know?
Silver bars are produced by leading manufacturers, as well as generic bars manufactured by lesser known companies. Needless to say, bars produced by the more reputable mints and manufacturers sell at a premium. But, it's important for buyers to actually research the company's reputation, before forking out a premium for a name. Of course, when buying from a reputed company, the genuineness is also guaranteed. If you are unsure about which companies to buy from, talk to our silver investment advisors for guidance.
Things to consider when buying silver bars
Apart from the spot price of silver, there are a few other considerations that investors need to take into account when investing in silver bars. Firstly, brand new silver bars come completely packaged from manufacturers and their look and feel are tempting. However, these bars are more expensive. Buying pre-owned bars is always a great option as long as their purity is ascertained. These bars may command better value for money in terms of the spot price, depending on the weight of the bars. Another consideration is the dealer's charges, which is represented as a premium over the spot price. It's important to compare prices in the market and shop around a bit to get the best deal.

Call us to know more about investing in silver bars
Ultimately, when investing in silver bars, you need to decide your own goals, including how long you intend to hold your investment and the return you expect. To discuss more smart strategies when buying silver bars as an investment, call us on 020 7060 9992 or contact us through our website, and a member of our expert investment team will be in touch with you to discuss your investment goals.
Image Credits: Macrotrends and Brian Shamblen